Shag Lessons
Several members of M.A.S.S. offer shag dance lesson in various locations and include both beginner and intermediate/advanced sessions. The instructors schedule individual private lessons and group lessons. In addition, there are members at Socials who will assist you with the basic steps.
" SHAGGING IN THE PINES"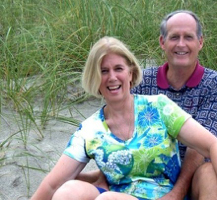 Nanci Donald
and
Bud Hunter
have taught lessons in the Pinehurst area of Moore County for 10 years. Contact Nanci directly for private or small group lessons at
(910) 690-9176
.
"SHAGGING LESSONS WITH SAM & LISA WEST"
Sam and Lisa West, both professional dancers individually, met and became partners on the dance floor and now are partners in marriage, sharing the love of their children and dancing. They have received numerous recognitions in shag dance competitions. Their children are also junior shaggers.
Currently living in Hamlet, North Carolina (Sam's hometown), they offer private shag lessons for iindividuals or small groups at The Ballroom on 3 Hamlet Avenue, Hamlet, NC 28345.
Beginning in January 2018, lessons will be offered on Tuesday nights at Down Memory Lane in Aberdeen located at 216 Dawkins Street on Hwy. 5 behind the Bowling Alley.
Intermediate Classes are held from 6:15 to 7:00 pm, followed by an Advanced Class from 7:00 to 7:45 pm. The cost is $10 per person per class.
Check out Sam and Lisa West at http://www.samandlisa.com or contact them at: 910-995-3278 (cell) or 910-582-0048 (home).